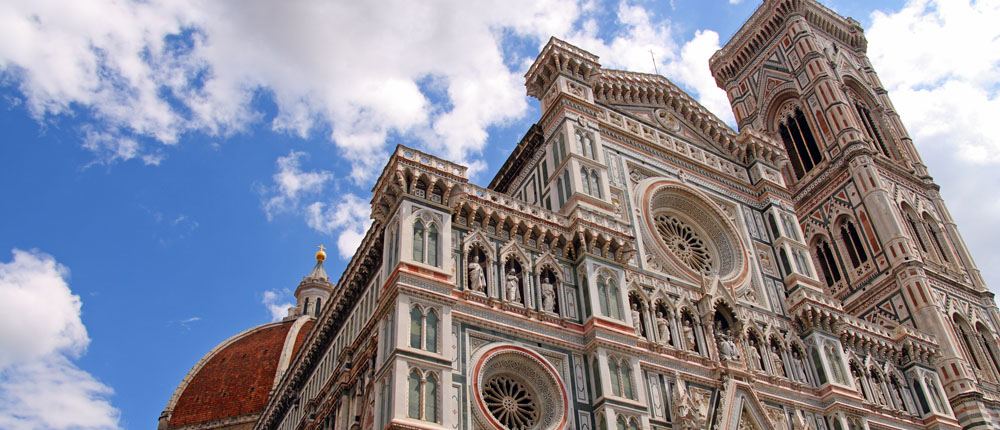 Quick menu
October 2023 »»
Mo
Tu
We
Th
Fr
Sa
Su
1
2
3
4
5
6
7
8
9
10
11
12
13
14
15
16
17
18
19
20
21
22
23
24
25
26
27
28
29
30
31
optioned -
booked
Facilities
| | | |
| --- | --- | --- |
| Sleep(s) | 5 | |
| Daily rate | 200 | |
| Weekly rate | 1000 | |
| Bedroom(s) | 2 | |
| DSL connection | yes | |
| Wifi connection | yes | |
| Elevator | yes | |
| Air conditioning | yes | |
| Kitchen | yes | |
| Satellite TV | yes | |
Special Offers
Classic Apartment (sleeps 4+1)
» Availability Request » Property Guestbook » Location Map » Back to Homepage
FOR MORE PICTURES CLICK HERE (click on image to enlarge)

Sleep(s): 5 Daily rate: 200 Weekly rate: 1000 Bedroom(s): 2
8.83/10 - 6 review

A spacious and lovely apartment (100 sqm), located in the heart of historic city center on 2th floor (with elevator) perfect for a comfortable stay in Florence.
The area is full of charming little shops of all kinds, supermarkets, banks. In few steps you can reach Piazza Santa Croce and Piazza del Duomo or the most important museums like the Uffizi and the Bargello. Renowned restaurants, typical trattorie and trendy wineries are all within easy reach, allowing guests to fully taste the life of the historical center of Florence.
ACCOMMODATION : CLASSIC APARTMENT
This lovely apartment has 2 bedrooms and 2 bathrooms and offers plenty of rooms for 5 people.
On the 2th floor (with lift) consists of living-room with 1 sofa and 1 single sofa bed, dining area,fully equipped kitchen with dining table, 1 double bedroom, 1 twin bedroom, 1 bathroom with shower and 1 bathroom with Jacuzzi bath-tub.
AMENITIES :
Internet Wi-fi, ironing set, coffee machine, elevator, microwave oven, satellite TV, Air conditioning in the living area, washing machine, toaster, dishwasher, hairdryer, house linens (sheets & towels).
Official Tariffs
Classic apartment (sleeps 4+1)
Daily rates
290,00 €
Weekly rates
1.750,00 €
Prices are subject to changes
Final cleaning, deposit and utilities
Final cleaning euro 80,00
security deposit euro 200,00
Heating / electricity euro 10 for day

Google maps
Guestbook
Pierre De Cuttoli from Vitrolles - France
Appartement idéalement placé pour visiter Florence. De plus confortable, nous avons beaucoup apprécié la climatisation en ce chaud mois de juillet et la superficie de 100 m² qui est très agréable pour une location de vacances. Nous n'avons rien à reprocher, l'appartement était très propre à notre arrivée et très bien équipé et fonctionnel (2 salles de bain, lave-linge, lave-vaisselle ...). Accueil du propriétaire très chaleureux qui nous a indiqué les commerces à proximité et de surcroît un plan de Florence. Nous recommandons cet appartement et n'hésiterons pas à y revenir.
2013-08-04 09:32:09 |
10/10
Wanda Staples from australia
Thank you - your apartment is very comfortable and we appreciate your assistance. We will be happy to recommend to friends visiting Firenze.
2013-04-27 10:38:10 |

9/10
Laurence from Le Pré Saint Gervais - France
du 20.08 au 24.08.2011 Son commentaire : Bon séjour très agréable. Très belle situation centrale, spacieux et confortable. Seul bémol : Climatisation un peu juste et un peu bruyant sur rue mais rien de grave.
2011-09-17 11:50:55 |

9/10
David McKay from The Hague
The apartment is lovely, but we were unpleasantly surprised by the noise levels. There were two separate issues. First of all, noise from bars, restaurants, and traffic goes on until the wee hours. Travelers will definitely want to bring earplugs, especially if sleeping in the front bedroom. This is probably true of many apartments in central Florence. More importantly, however, there was an astonishingly loud open-air musical just around the corner from the house, in the Santa Croce square, for the last three nights of our visit. From about 9 pm to 12:15, the music drowned out all conversation and made it difficult to be in the apartment. The owners of the apartment should have warned us about this, or at least placed a general warning on their web page. If you plan to rent this apartment, make sure there are no outdoor events near Santa Croce and be prepared for a lot of noise in any case. Aside from the noise issues, the apartment deserves a much higher rating, perhaps a 9. It's probably a good location for people who plan to go out clubbing and stay out very late themselves.
2011-06-18 17:35:13 |



5/10
Karen Macudzinski from Chicago, Illinois USA
Cristina--thanks for the lovely time in your wonderful apartment. It was so very clean and very large. It was located near everything and we would certainly stay there again when visiting Florence. Your son was very nice and very helpful. Thanks again...
2010-10-11 22:50:54 |
10/10
Gillian mccallion from ireland
Ciao Cristina, I just wanted to say what a wonderful time we had in Florence last weekend. The apartment was beautiful, in an excellent location and we really enjoyed our stay. All of us are anxious to go back to Florence sometime in the future and we would definitely want to stay in your apartment. Thank you again for your hospitality. Grazie, Gillian
2010-05-05 16:34:57 |
10/10
Other similar apartment(s)
Great apartment for Polimoda Students, sleep up to 4 people, has 1 bedroom and 1 bathroom, perfect for a couple or a group of friends.


Located on the Arno river, far from the historic centre of Florence, only 10 minutes by car, 15-20 minutes by bus, near sport facilities, this apartment is an ideal country side location for your rental holiday in Florence in a quite and green relax area.

You can to reach the Historic centre of Florence by bycicle. where you can find the most important historic site of the city .

Nice two bed roomed apartment on the second floor (no lift) right in the centre of Florence.

S.S. Apostoli is an elegant and lovely apartment in the heart of the Florence historic centre and it is a comfortable accommodation for 4 people.