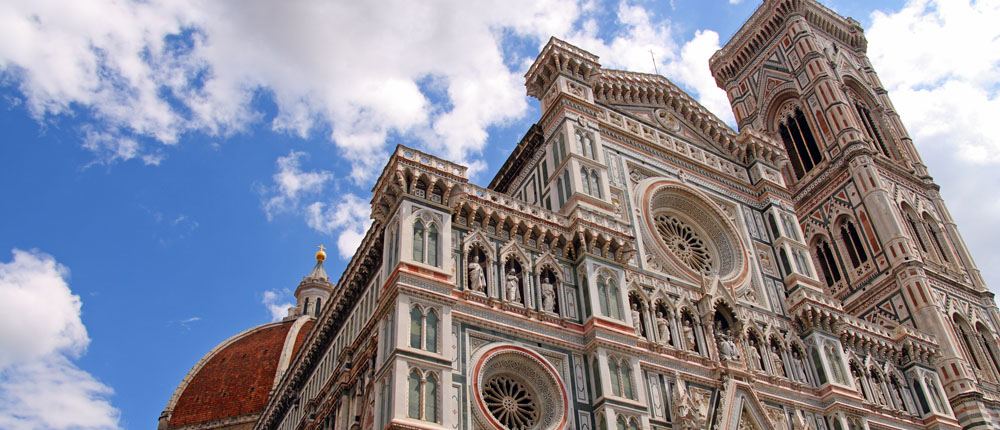 Quick menu
November 2023 »»
Mo
Tu
We
Th
Fr
Sa
Su
1
2
3
4
5
6
7
8
9
10
11
12
13
14
15
16
17
18
19
20
21
22
23
24
25
26
27
28
29
30
optioned -
booked
Facilities
| | | |
| --- | --- | --- |
| Sleep(s) | 7 | |
| Daily rate | 230 | |
| Weekly rate | 1120 | |
| Bedroom(s) | 3 | |
| Wifi connection | yes | |
| Air conditioning | yes | |
| Kitchen | yes | |
| Satellite TV | yes | |
Special Offers
Anguillara Apartment (sleeps 6+1)
» Availability Request » Property Guestbook » Location Map » Back to Homepage
FOR MORE PICTURES CLICK HERE (click on image to enlarge)

Sleep(s): 7 Daily rate: 230 Weekly rate: 1120 Bedroom(s): 3
8.75/10 - 4 review

Our apartment Anguillara is located on the 1st floor (no lift available) of an historical building facing San Firenze square. The Bargello Palace, where is located the famous homonymous museum is next to the apartment.
"Palazzo della Signoria" is only 3 minutes walking distance and the Uffizi Gallery as well as, Ponte Vecchio, Santa Croce, the Cathedral and Giotto's Bell tower are only 5 minutes walking distance.

This apartment is strategically located to visit Florence by foot. Among the various little streets of Florence you can find a lot of typical "Trattorie" (restaurants) and handcraft workshops.

This large apartment - 110 square meters - was renovated in September 08 has been furnished with great taste.
Accomodation:
2 double bedrooms, 1 room with twin beds, 2 bathrooms (1 with bathtub and 1 with shower), large living room with double sofa bed, fully equipped kitchen (4 gas fire, electric oven, fridge with freezer, dishwasher, washing machine), laundry room.
Facilities:
Wireless internet connection, air conditioning, heating, satellite tv.

Official Tariffs
All periods
3 nights ( min. stay) Daily rates
390,00 €
Weekly rates
1.120,00 €
Prices are subject to changes
Utilities and cleaning & EXTRA PERSON CHARGE and Utilities
Bed-linen, kitchen table-linen - bathoom-linen included in the cost
Safety deposit: €200
Final Cleaning: €80
For long term stay: Apartment cleaning every 10 days (80€ each time)
utilities on consumption

baby cot on request € 35,00
linen for the sofa bed (on request): € 15,00
tourist tax not included

Google maps
Guestbook
Alyssa Kelly from United States
I studied abroad in Florence, and my experience could not have been better! This apartment is centrally located in the historical center of Firenze- 2 minute walk from the Duomo, 1 minute walk from the Uffizi and Palazzo Vecchio, 2 minute walk from Dante's house, etc. The apartment is beautiful and has incredible views of Piazza San Firenze. Cristina and Massimo were wonderful hosts, and were very accommodating- the most you could wish for in landlords. I would definitely recommend this apartment to anyone wishing for an incredible experience.
2013-05-12 13:21:21 |
10/10
Elaine from UK
The apartment was very nice. Real authentic feel to it, not a bland hotel room. Beds, bathrooms all good. NIce to have lounge/diner for a large group although not enough crockery and cutlery for our group so we couldn't have eaten a meal in - had to share cups! Only problem was the noise and I am afraid it was a big problem! Kept awake 2 out of the 3 nights by revellers and music. Great location for getting around but we paid for that in lack of sleep. Would definitely stay in one of Christina's other apartments though as she was very helpful with the whole booking process and arranging to meet us at 11pm on arrival and fixing other small problems for us. Nice to know you can trust her as you are never quite sure over the internet.
2011-10-19 19:57:33 |


7/10
Maureen from Pennsylvnia USA
What a great location and apartment. Never ran out of hot water. Couches need updating, but the apartment was clean and functional decently equipped
2011-04-19 14:48:20 |

8/10
Cristian Lamberti from Sydney, Australia
We loved Florence, the people, the place and our apartment. Massimo and Cristina were our hosts and we couldn't thank them enough. They continually went out of their way to ensure we were comfortable and being looked after - We felt as if we were one of the family. The apartment was spacious and had everything we could have needed and in a fantastic location. Thanks again for a memorable time.
2008-10-28 21:49:13 |
10/10
Other similar apartment(s)
Great apartment for Polimoda Students, sleep up to 4 people, has 1 bedroom and 1 bathroom, perfect for a couple or a group of friends.


Located on the Arno river, far from the historic centre of Florence, only 10 minutes by car, 15-20 minutes by bus, near sport facilities, this apartment is an ideal country side location for your rental holiday in Florence in a quite and green relax area.

You can to reach the Historic centre of Florence by bycicle. where you can find the most important historic site of the city .

Nice two bed roomed apartment on the second floor (no lift) right in the centre of Florence.

S.S. Apostoli is an elegant and lovely apartment in the heart of the Florence historic centre and it is a comfortable accommodation for 4 people.